ARUBA — A classic hotel design never gets old.
Morris Lapidus, famous for hotels like the Fontainebleau in Miami, made this Aruba's first "it" hotel when it debuted in 1955 as simply the "Aruba Hotel."
But now the venerable design has a new brand — Hilton, and the early returns are very good.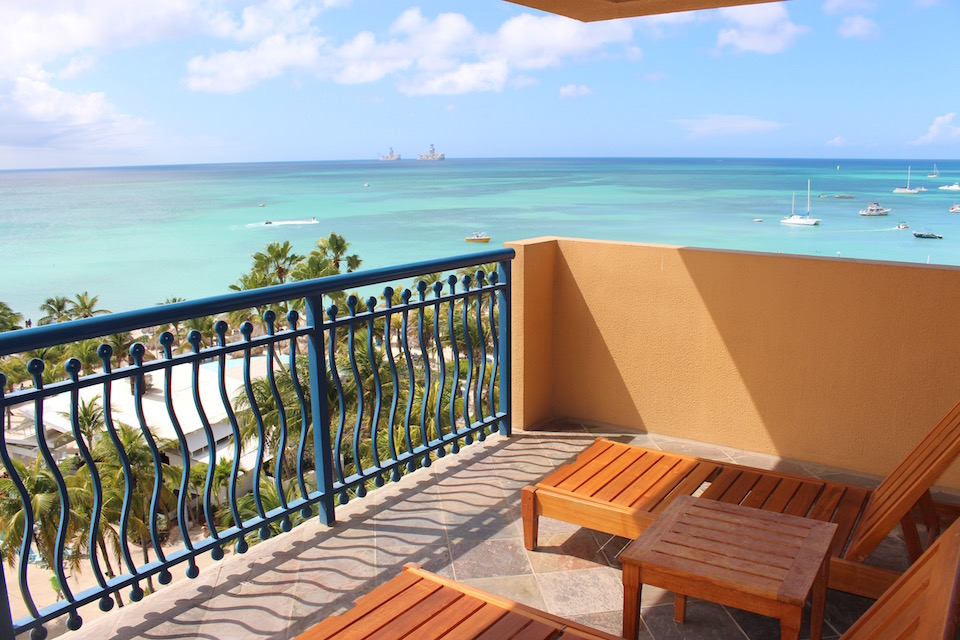 The former Radisson property relaunched a few months ago, and is fortunate to be on one of the Caribbean's greatest beaches, Palm Beach.
The 355-room property retains its boxy, contemporary design and retains its refreshingly low-scale feel, comprised of three small towers.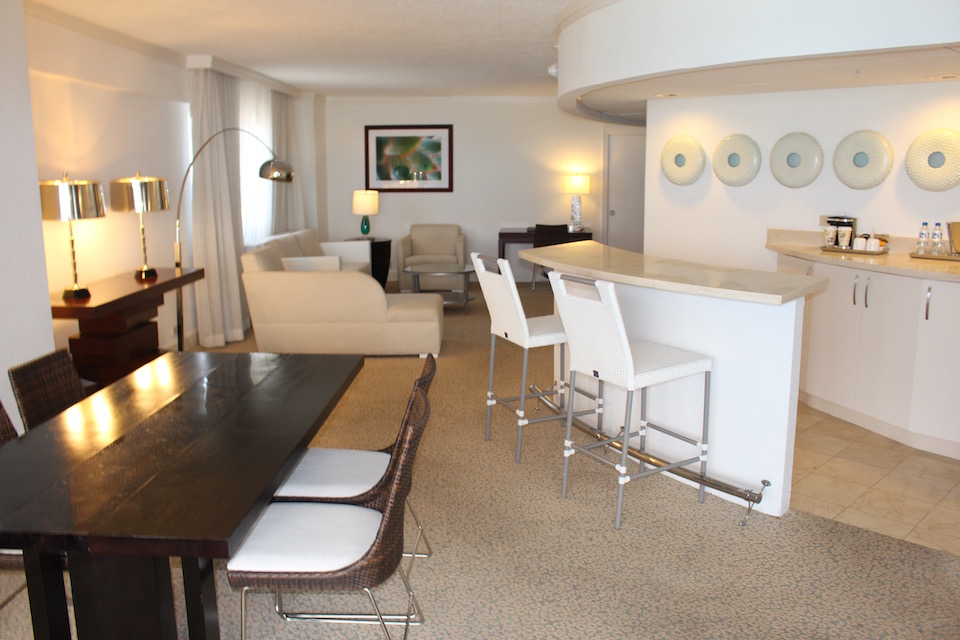 It also benefits from a renovation from 2011 that significantly updated the property's infrastructure and rooms.
After Hilton's takeover, the company undertook several projects: painting the exterior of the buildings, adding new menus at Gilligan's Beach Bar and Grill, painting Gilligan's and Castaway's and adding new chairs and an updated pool area.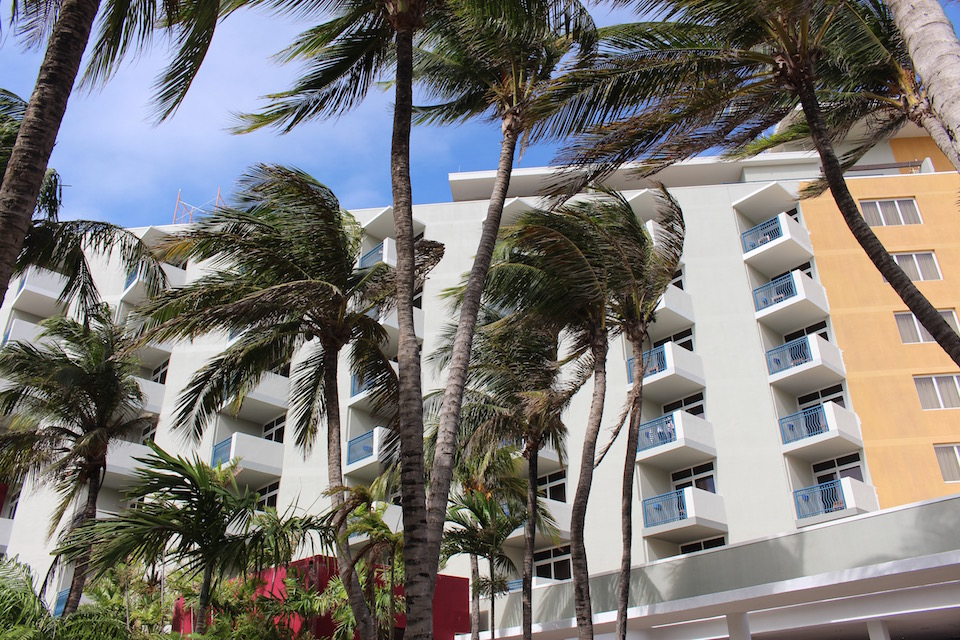 That means options: like Castaway's Bar, the Mira Solo Lobby Bar Bar (the latter home to a new mm tasting program called Rum n' Relax that offers rum tasting flights) and, of course, Sunset Grille, the property's flagship eatery.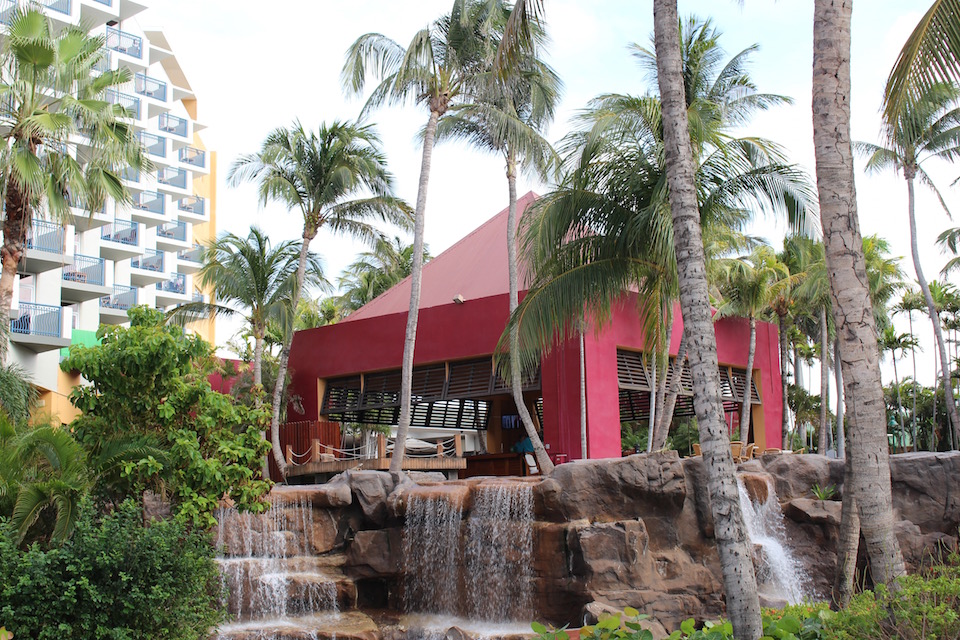 And there are the amenities you now expect: free, easy Wi-Fi ; generous meeting space, easy check-in.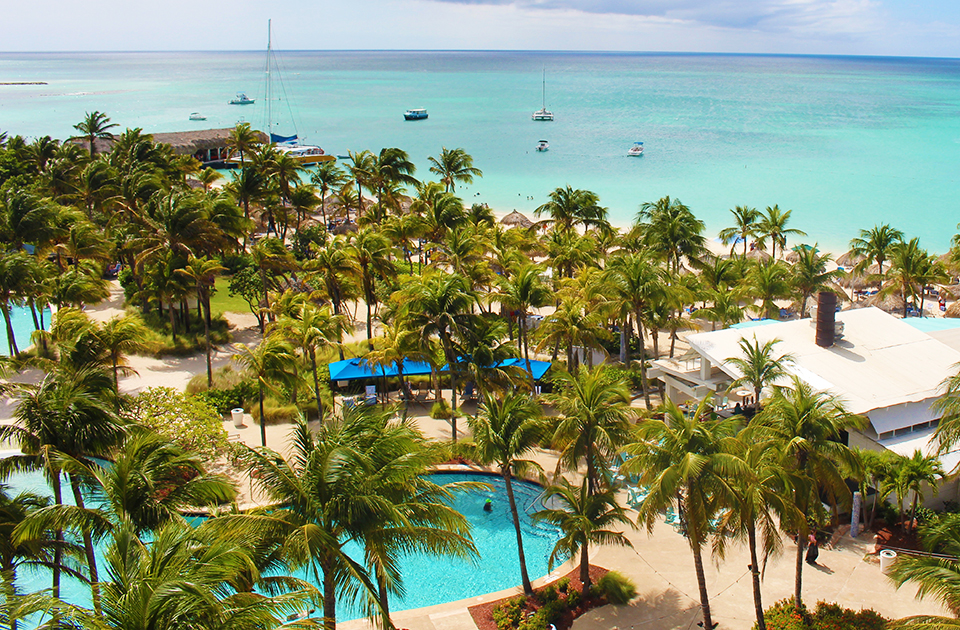 The verdict? It's one of the top hotels on the island, and one Aruba's best values.
But it's hard to think about any of that when you're stepping on the perfectly soft sands of Palm Beach.
— CJ