Low prices and every day amazing discounts!
WILLEMSTAD: A real discount pharmacy recently opened its doors in Curaçao. This made shopping on the island even more advantageous. With this, the well known Dutch chain that offers personal care, cleaning and health products, also made it's debut in Curaçao. Last year, OP=OP also opened 3 locations in Aruba within a span of only 8 months.
The same as in Holland
Since December 1st, OP=OP has its own office on Caracasbaaiweg 212 in Curaçao. There, clients can enjoy a complete assortment of A-brand products, at a lower price that people are used to. On Friday December 1st, the doors of OP=OP opened at 9am. From that moment on, the community of Curaçao has been offered high quality products at the sharpest prices. Lennert van der Poel, Managing Director of OP=OP, emphasizes that the attractive prices are not just for one day or one specific period. On the contrary, the sharp prices of OP=OP are valid every day, the whole year round! Van der Poel further explained how the team was impressed by the locations in Holland, the huge and complete supply of products and attractive prices. The negotiations, which started immediately, have been successfully completed with a collaboration that includes offices in Curaçao, Aruba and soon also on Bonaire. The establishment of OP=OP on Curaçao will have the same layout and appearance as the locations in Holland.
A gift with your purchase!
OP=OP has an extensive supply, ranging from products for personal use, to detergents and cleaning products from international brands, as well as weekly changing bargains. Customers can also find a large variety of shampoos, conditioners, deodoranst and soaps of the best quality. OP=OP has different products for daily use at competitive prices for both men and women, and also for children and the elderly. The concept of 1 product = cheap, but 3 = cheaper makes it even more attractive, with even lower prices. You buy 3 and it is even cheaper. The first 100 customers who visited the new OP=OP on the Caracasbaaiweg on Friday, December 1, received a gift with their purchase. OP=OP is open every day from 9 am to 8 pm at Caracasbaaiweg 212.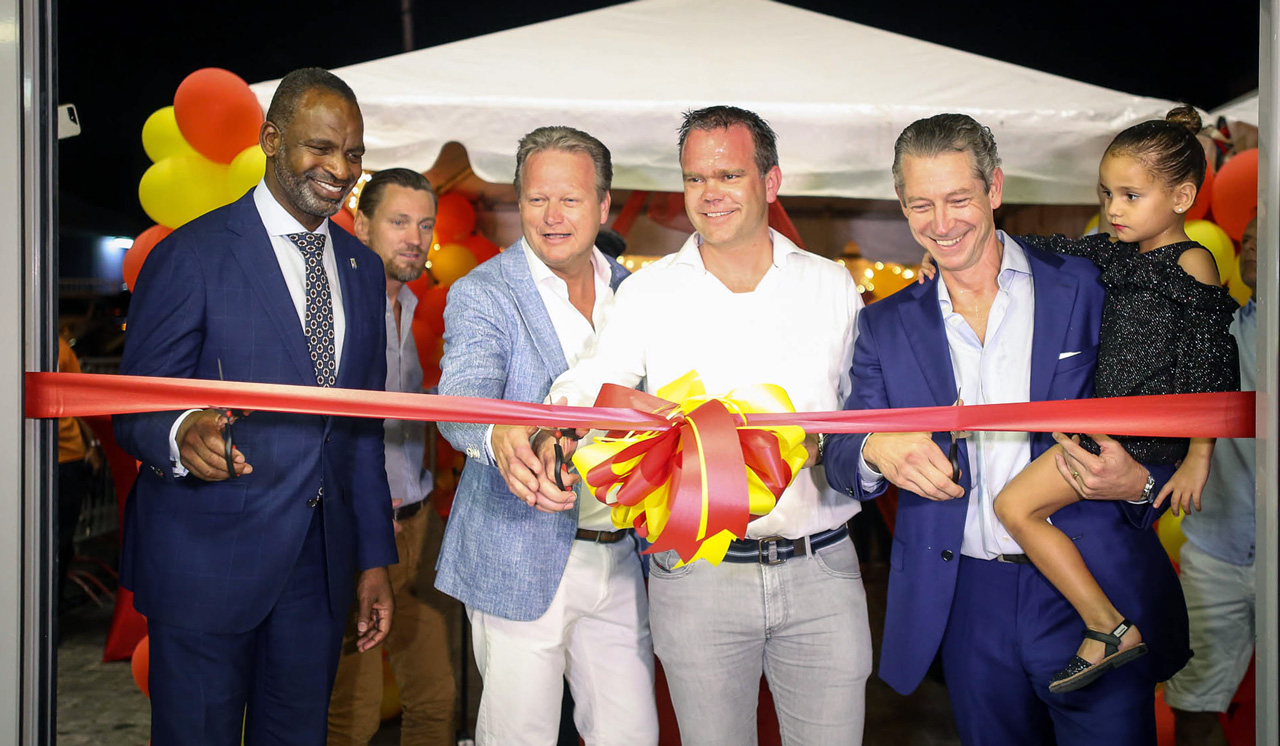 About OP = OP
The first OP = OP branch was opened in 1997 in Klazienaveen, the Netherlands. The chain focuses on the sale of articles for personal use, as well as cleaning products and detergents, all from A-brands. OP = OP started years ago with three branches; today there are 140 locations spread across the Netherlands and the chain has 900 employees.